Register Now for the Most Exclusive Group Walking Tour of Buenos Aires!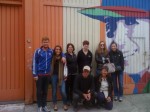 PLEASE NOTE: We're currently in the process of changing the format of our group walking tour, so we're sorry to say that we're not able to take bookings for our group 'Pay What You Want' tours at the moment. If you would like a private/custom tour just for you and your group please contact us using the form on this page or email us at info@buenosaireslocaltours.com.
Better than free!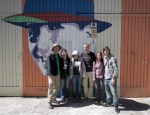 This is more than just another "free" walking tour. For a start, we limit group size to a dozen adults maximum, to ensure an intimate and quality experience for all involved (the average group size is 7 people). We don't pretend to be free, as we think that is a misleading marketing practice. But you can pay whatever value you feel the tour was to you, however small or large.
Most people find our tour to be of great value to them, not only as a fun and interesting intro to the city of Buenos Aires, but also as a way to understand how to navigate your way around Buenos Aires, unlocking the secrets of the local bus and subway systems, the key to exploring the city like a native for the rest of your stay.
Please let us know below if you have any questions at all, about the tour itself, or the city in general. Or see the form above to register for a tour now!
More Tour/Booking Details
With a usual start time of 10am, this 3+ hour tour usually finishes in a central area between 1pm and 1.30pm, in time for lunch. We meet in the (historical) city center, in a cafe close to Plaza de Mayo (home to the Casa Rosada, Cathedral, etc), and 3 different nearby subway stations.
We provide the full meeting point details and the address/map of the cafe meeting spot after you register, in a personal confirmation email.
Please do let us know which date works for you, and then we'll respond to confirm the date, meeting point, tour guide, and all the details as soon as we can.
Click here to register now for a tour!
Highlights on our Walking Tour of Buenos Aires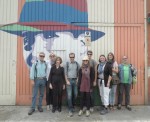 Highlights of the tour usually include (although we do mix things up from time to time, sometimes to keep things fresh, sometimes due to the unpredictability of this huge, crazy city):
Historic Plaza de Mayo, home of the weekly Madres de la Plaza de Mayo protests
The Presidential offices at La Casa Rosada
The beautiful Palacio Barolo and stunning Avenida de Mayo
El Congreso Nacional and the Congress Square
One or two trips on the Subte (subway)
A short break to use a public bathroom and to pick up any refreshments needed
A stroll around "off the beaten track" Abasto, including La Casa de Carlos Gardel, lots of funky street art and the Art Deco Abasto Shopping Mall
A full explanation of the public bus system, how to plan your routes, where to get on and off and how much it all costs
A trip on a colectivo (public bus)
All the historic, cultural, artistic and architectural information about the sights on the route that you'll need!
Expert suggestions for what to do after the tour (especially lunch!), and for the rest of your time in Buenos Aires
And much, much more!
The tour takes around 3 hours (or slightly more) by foot and local transport (bus and subway), and don't forget it is Pay What You Want (whatever you think it was worth). We are usually walking around in the sun so if you think necessary please remember to bring sunscreen, hats and water – although there are places to buy more water the length of the route and we can stop for a short drink and/or comfort break during the tour if needs be. And also, if it looks like rain, the tour will still go ahead, but again dress appropriately and bring an umbrella! (your hotel/hostel should be able to lend you one).
Click here to register now for a tour!
Important: please bring 10 pesos in cash with you to cover any public transport costs involved in the tour.