Gato & Mancha – Heroes of the Pampa
In the 1920's two horses and one teacher undertook a mammoth journey and their exploits made them unlikely celebrities all over the world. Aimé Tschiffely, born in Berne, Switzerland had been working as a teacher in Buenos Aires and aged 30, having decided his life needed some adventure, he decided to ride 2 horses 21,500km from Buenos Aires to New York.
The horses he chose, Gato (Cat) & Mancha (Spot) were 15 and 16 years old respectively. Both were wild Criollo horses, direct descendants of the horses brought to Argentina by the Spanish in the 1500s, and neither had been broken, having spent their lives up until that point loose on the Pampa.
Tschiffely set off with his two sturdy companions on the 24th April 1925, leaving from the Sociedad Rural in Palermo, equipped with a rifle, a pistol and silver coins to pay Indian guides he would meet along his way.
The journey proved to be arduous, crossing jungle, swamps and at one point crossing the 5,900 metre Paso del Condór in Bolivia, but Gato & Mancha were more than up to the challenge. They may not have been up to the pedigree expected by Argentine society at the time, but Tschiffely wrote of them, "Their sturdy legs, short thick necks and Roman noses are as far removed from the points of a first-class English hunter as the North Pole from the South. Handsome is and handsome does, however, and I am willing to state my opinion boldly that no other breed in the world has the capacity of the Criollo for continuous hard work.".
Gato fell lame in Mexico after being kicked by a mule but Tschiffely and Mancha continued onwards and 3 years, 4 months and 6 days after leaving Palermo, they arrived on 5th Avenue in New York on the 20th September 1928 (the date is now National Horse Day in Argentina) to a heroes welcome.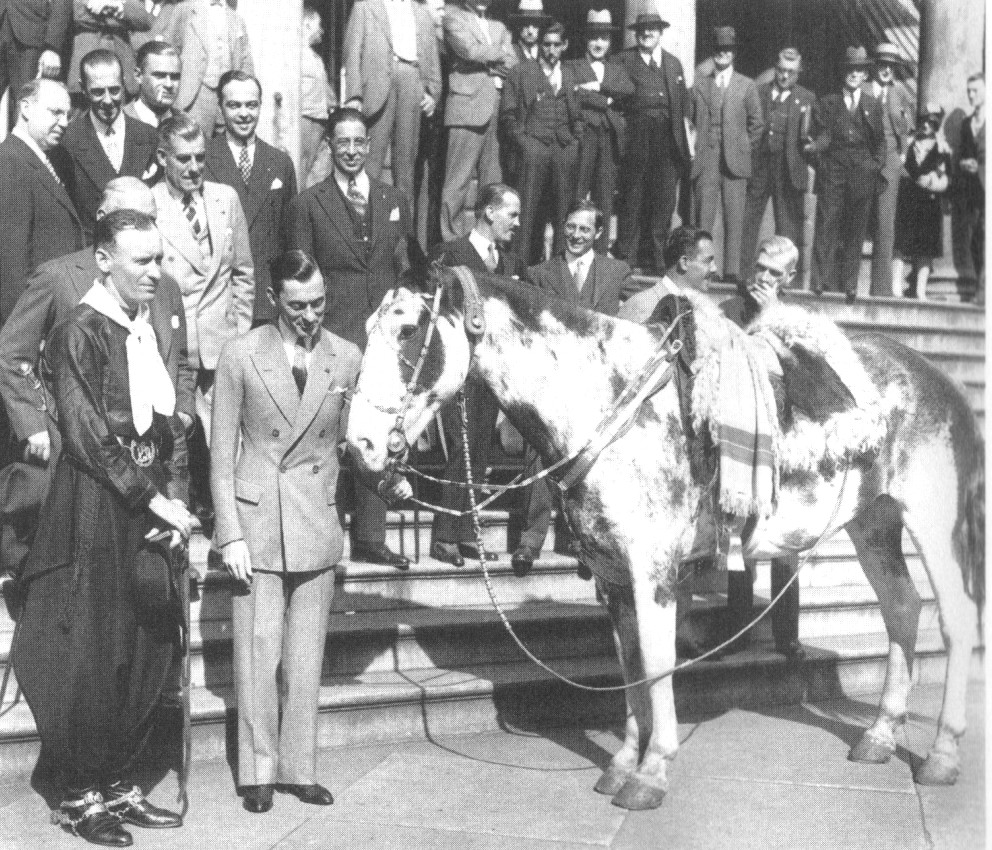 Gato & Mancha lived out their well-deserved retirement in Argentina and they died aged 36 and 40 respectively in the 1940s. Their preserved remains are displayed in the Emilio Udaondo museum in Luján. Tschiffely died aged 59 and is buried on an estancia in Ayacucho.
A more detailed account of the journey can be found here.